Liew Jia Teng
/
The Edge Malaysia
May 29, 2019 14:00 pm +08
This article first appeared in The Edge Malaysia Weekly, on May 20, 2019 - May 26, 2019.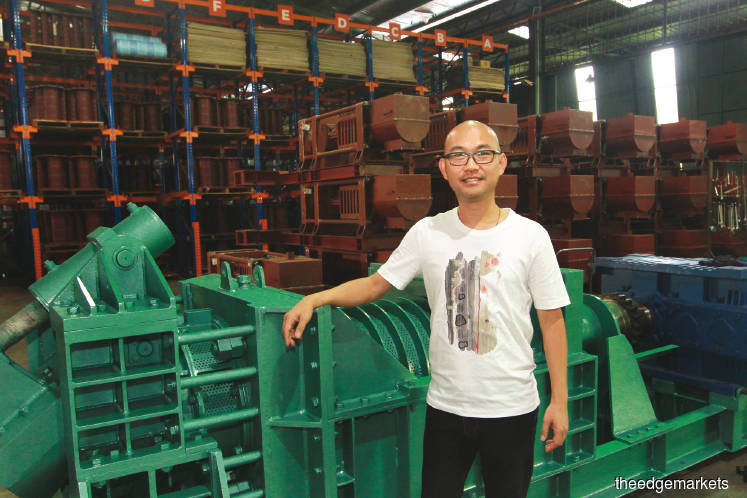 Chua posing with the new palm kernel oil expeller manufactured by MBL at its plant in Muar, Johor. Photo by Chu Juck Seng/The Edge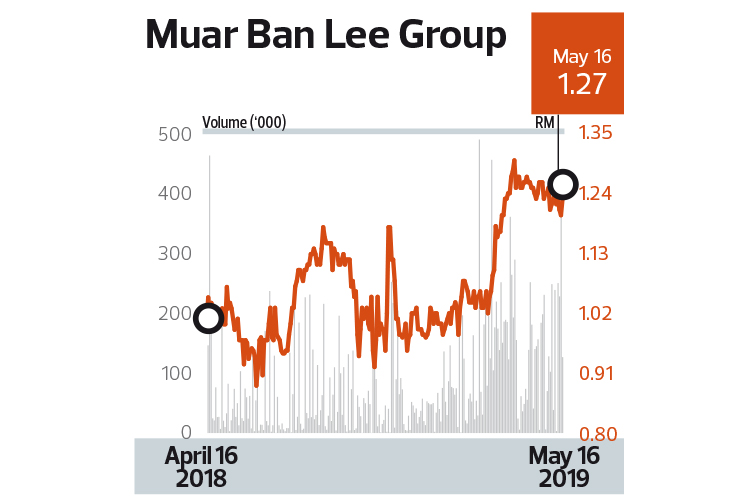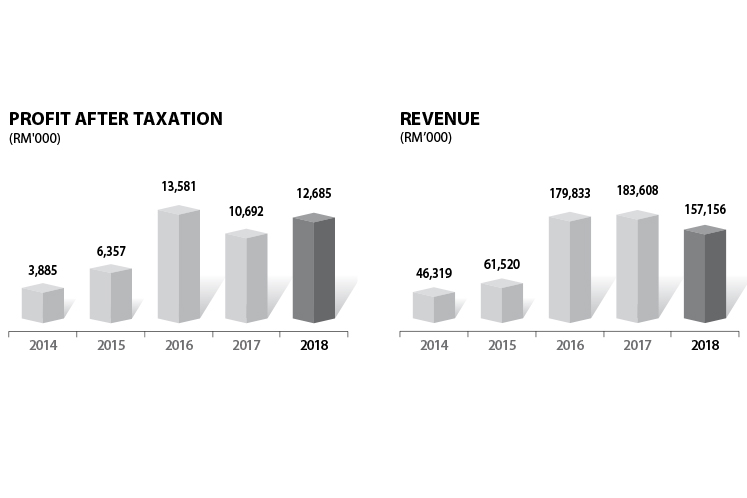 MUAR Ban Lee Group Bhd (MBL) is banking on its newly developed, high-technology wastewater treatment system — specially designed for palm oil mill effluent (POME) — to be the group's new income stream and next growth engine.
According to group CEO Chua Heok Wee, the POME wastewater treatment system, dubbed BioStar, is a revolutionary breakthrough in sustainable environmental technology.
"BioStar is going to be our future growth engine. The wastewater treatment business is likely to become the largest revenue and profit contributor to our group," he tells The Edge in an interview in Muar, Johor.
Chua believes the market potential is huge as companies get more environmentally conscious and as the government beefs up its crackdown on wastewater disposal.
He adds that the company aims to secure 500 customers — mainly from Malaysia, Indonesia, Thailand, Latin America and Nigeria — by 2024. "Our first customer for BioStar is from Thailand. We will design and build the POME wastewater treatment plant for them, which will be ready for commission between June and August this year."
Chua adds that MBL has signed a memorandum of understanding (MoU) with 13 potential customers. Most of them are palm oil millers which are MBL's existing customers.
"Everyone is waiting to see my project in Thailand. They want to see the actual plant. Hopefully, after we prove our capability, these MoUs will be turned into agreements and sales contracts," he explains.
According to Chua, if the market demand is good, MBL is capable of setting up at least 20 systems a year, as each would take about four months to be completed.
"But of course, if the demand is stronger than expected, where everyone is queuing up to buy our system, we might work with our subcontractors. In that case, our margin will naturally be thinner," he admits.
"Over the past 30 years, nobody could resolve the water pollution issue in Malaysia. Fish die when factories dump liquid waste and sewage into the rivers," he adds.
Today, most palm oil mill operators resort to digging ponds for the storage of wastewater, but fortunately, the government has started taking action against these millers, forcing them to shut down their operations if they do not have a proper wastewater treatment system.
Based on fresh fruit bunches (FFB) processing capacity of 60 tonnes per hour, a mill creates more than 800 tonnes of wastewater a day.
"When you process FFB, you need steam to cook the fruit. Steam is water. From there, you will get a lot of wastewater. To process every tonne of FFB, you are creating 60% of the wastewater," Chua explains.
With the introduction of BioStar, Chua says MBL is presumably the first player in Asia to meet the most stringent requirement of Class A industrial effluent discharge standard — output water quality with less than 50 parts per million (ppm) of chemical oxygen demand (COD), and less than 20 ppm of biological oxygen demand (BOD).
"A similar technology is available in Europe, but it is very expensive. We are talking about investment cost of around RM23 million, and its performance has not been consistent. But our system — almost fully automated — would only cost them about RM8 million," Chua says.
MBL plans to capture a global market share of 20% of the 2,500 oil mills around the world within the next five years.
"The good news for us (MBL) is that every mill would need at least one wastewater treatment system. It is just a matter of size. If not, they have to keep on digging the pond, which does not make sense because it never ends. In fact, many old oil mills were forced to shut down because there was no space for them to dig anymore," he adds.
Stricter enforcement
A channel check with local plantation firms shows that the enforcement of wastewater discharge criteria has indeed become stricter, especially so after the Pasir Gudang chemical pollution incident in March.
"There is always a demand for wastewater treatment systems that can achieve BOD of 20 ppm as the authorities continue to tighten requirements. The question is whether these suppliers could guarantee us in achieving the required specifications," says the managing director of a local-listed plantation company.
The executive director of a palm oil mill operator concurs. "The crux of the matter is that treatment systems are becoming more sophisticated and costlier as time goes by, with each claiming to be better than the other. But to us, we don't have an option anymore (whether or not to spend the money), because the DOE (Department of Environment Malaysia) has introduced more stringent standards."
He adds that there are some value-for-money equipment from Japan, Taiwan and China, with critical parts coming from Western countries.
MBL, founded in 1987, is a palm kernel oil expeller manufacturer specialising in palm oil and oil seed crushing machinery.
MBL has registered uninterrupted profits since its listing in October 2009.
The family-owned firm saw its revenue and net profits more than triple over the last five years. Its top line grew from RM46.3 million in the financial year ended Dec 31, 2014 (FY2014) to RM157.1 million in FY2018 while its bottom line also jumped from RM3.8 million in FY2014 to RM12.7 million in FY2018.
Year to date, MBL shares rose 26% to close at RM1.27 last Thursday, giving it a market capitalisation of RM124.6 million.