http://www.theedgemarkets.com/article/tabung-haji-paid-dividends-using-depositors-savings-—-report
theedgemarkets.com
/
theedgemarkets.com
December 10, 2018 17:28 pm +08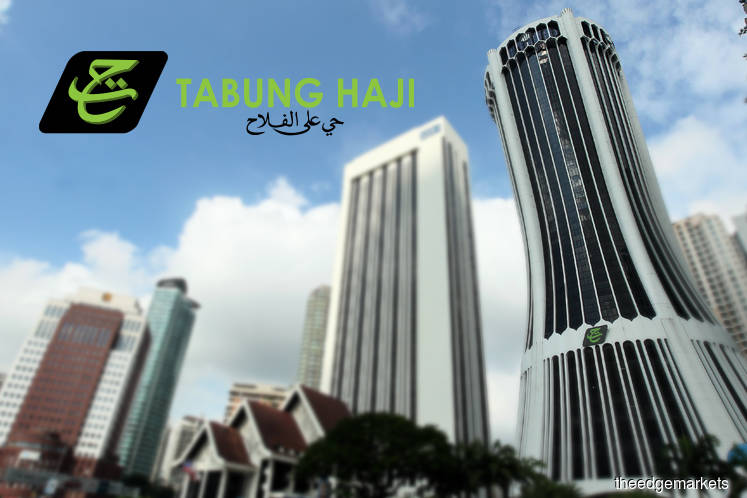 KUALA LUMPUR (Dec 10): Lembaga Tabung Haji (TH) effectively paid dividends (hibah) using depositors' savings, said Malaysiakini, quoting a financial position review for 2017 by independent audit firm PriceWaterhouseCoopers (PwC) on the matter today.
The report said the pilgrimage fund structured two deals to give the impression that these dividends were coming from profits. The financial position review was tabled in the Dewan Rakyat today.
For the first deal, TH's shares in Bank Islam Malaysia Bhd (BIMB) were sold, to show profit before being repurchased, which also incurred brokerage fees.
For the second, its subsidiary companies declared high dividends although the amount was never fully paid, said Malaysiakini.
"Although the transactions appear commercial, we understand that the intention was to enable TH to report higher profits for the purpose of distribution to the depositors.
"This would only lead to the hibah being funded out of the cash from the depositors' savings funds, and not the profits declared," PwC said in the financial position review.
According to Malaysiakini, in the BIMB deal, TH sold RM2.551 billion shares to generate a gain of RM553 million. However, in the same year, it spent RM2.688 billion buying back the same shares.
"Effectively, the sale of the shares in BIMB did not result in cash benefit to Tabung Haji, other than gain at TH level, which increased the profits of Tabung Haji for the financial year 2017 by RM553 million," said the financial position review.
In the report, PwC reportedly interviewed the TH's equity traders, who admitted that the sale and repurchase of BIMB shares were only to show profit temporarily, so as to justify TH's dividend payments.
"Based on our discussion with the equity trader of Tabung Haji, he confirmed that the sale and repurchase of the BIMB shares were done in order to realise the upside value of BIMB shares, in order to recognise the profits needed to meet the bonus distribution target for 2017," read the document.
PwC added that the sale and repurchase of the shares were not disclosed in TH's financial statement, as required under the financial reporting standards.
It added that the fund used similar modus operandi in 2016 to give the impression of profit.
With regard to dividends declared by TH's subsidiaries, Malaysiakini's report quoted the document revealing that RM510 million was declared by the companies, but RM222 million remains unpaid.
Last year, Tabung Haji declared dividends of 4.5% and a bonus of 1.75%.