Source: http://klse.i3investor.com/blogs/oldschool_jaejun/54480.jsp
Decisions, decisions, decisions.
As an investor, you're making decisions all the time.
After all the analysis is done, you still have to decide how much capital to deploy for the idea.
One thing great value investors run away from is the widespread concept of
diversification
with many holdings.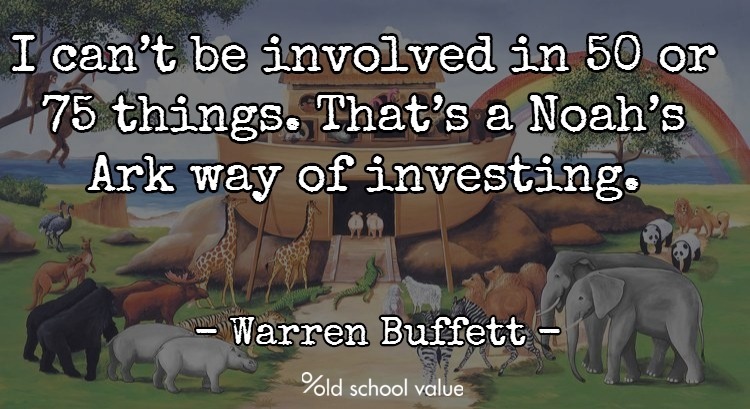 I can't be involved in 50 or 75 things. That's a Noah's Ark way of investing – you end up with a zoo that way. I like to put meaningful amounts of money in a few things. – Warren Buffett.
Charlie Munger has touched on this point too.
The wise ones bet heavily when the world offers them that opportunity. They bet big when they have the odds. And the rest of the time, they don't. It's just that simple.
Another great investor that supports this view is Monish Pabrai.
In his book
The Dhandho Investor
, he dedicates a whole chapter on a formula to sharing how to tailor the amount of capital you should put to work in a certain idea.